Handle with Care
The Bidding Office Hildesheim 2025 starts a communication project in September. "Handle with Care" can facilitate international exchange and discourse in times of the Corona pandemic – by filling and forwarding two packages.
Two shipping boxes connecting twelve international authors: Thanks to the "Handle with Care" project, diverse perspectives on the European Union become tangible through essays on everyday objects. How do the perspectives of authors from Bad Ischl in the Austrian Salzkammergut region to Kigali in the African Rwanda differ?
"We have gained many international partners by developing the cultural and artistic concept and draft program for Bid Book 2," says Carolin Hochleichter, artistic director of the Hildesheim bid to become European Capital of Culture 2025. "On the one hand, the candidate cities for becoming European Capital of Culture form a strong network. On the other hand, we have also entered into many partnerships outside Europe, especially with players in Africa. These different perspectives on Europe are a central aspect for our bid."
"We have found ourselves facing the question of how we can get an international project reaching people not only in digital formats off to a quick start in these times," explains Max Balzer, who co-developed "Handle with Care" within the framework of the public relations work of the Bidding Office.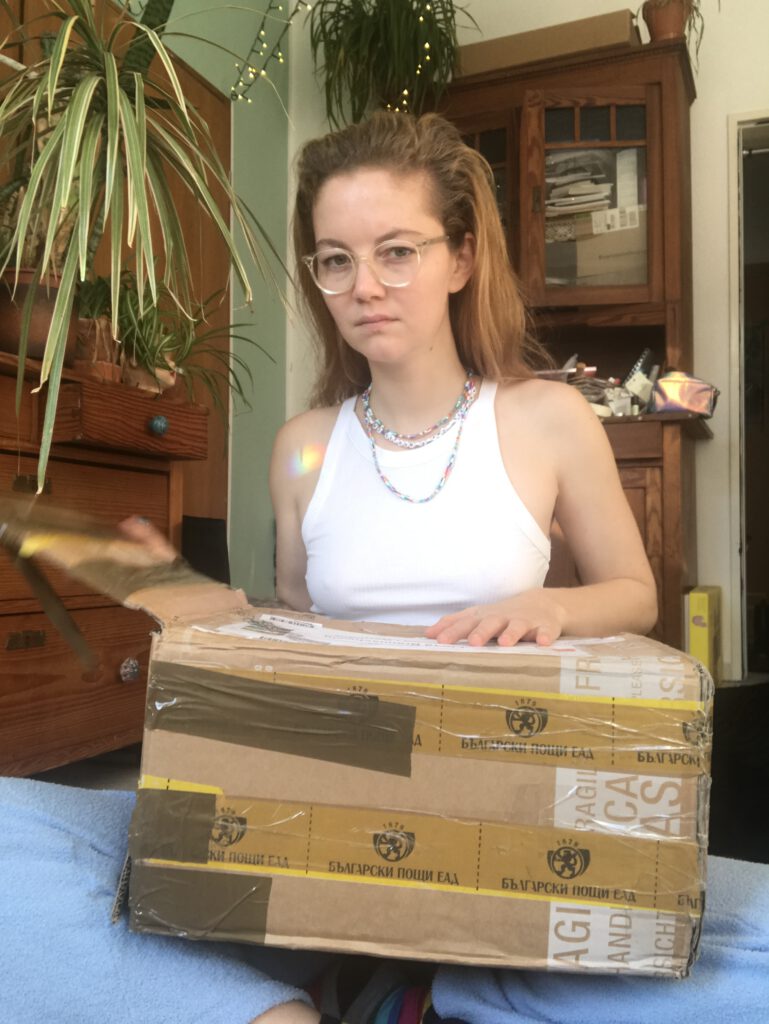 Making the united Europe tangible
The answer can be found in the two shipping boxes – glued from light poplar wood and refined by laser engraving – which were built by designer Daniel Khan. The boxes are forwarded from one project partner to the next such that each of the two boxes should reach six authors inside and outside the European Union, who will put in an everyday object and write a short essay on this object.
"We are interested in these objects thanks to which the united Europe becomes tangible", explains Vanessa Selma Özdemir coordinating "Handle with Care" for the Bidding Office Hildesheim 2025. "How does the EU feel? How does it smell and taste? And how do the perceptions differ – depending on whether authors look at the EU from the outside or describe it from the inside."
For this purpose, Vanessa Özdemir is currently in contact with various partners inside and outside the European Union. Alexander Manuiloff from Bulgaria – author, dramaturge and chairman of the independent art hub Radar Sofia – will, for example, participate in that project. Or Anne Kirya, author and filmmaker belonging to SoulXpressions, an artist collective group in the African Uganda. The prestigious Serbian writer and playwright Uglješa Šajtinac, who is related to the European Capital of Culture Novi Sad 2021, also takes part in "Handle with Care".
"We plan to join these voices in January 2021 in a journal to be published together with local partners," explains Max Balzer. Until then, the journey of the two shipping boxes can be followed through social the media channels of the Bidding Office Hildesheim 2025. "The boxes will have to go through various customs barriers and parcel services. Whether they will ever arrive in Hildesheim again? Uncertain! "This uncertainty, the possibility of failure, is also part of 'Handle with Care'."
Weitere Infos unter www.hildesheim2025.eu